Poli's Woodcraft
Handcrafted artisan ballpoint pens made with care from a variety of selected wood and acrylics. Each pen is a one of a kind functional art piece that is hand-turned, assembled, and polished by Poli in sunny San Diego, CA.
---
---
The Process: Made Entirely By Hand
Each pen is crafted by hand from the start of the process all the way to the finish. Poli spends hours meticulously working the wood with his lathe before assembling the various pen pieces together.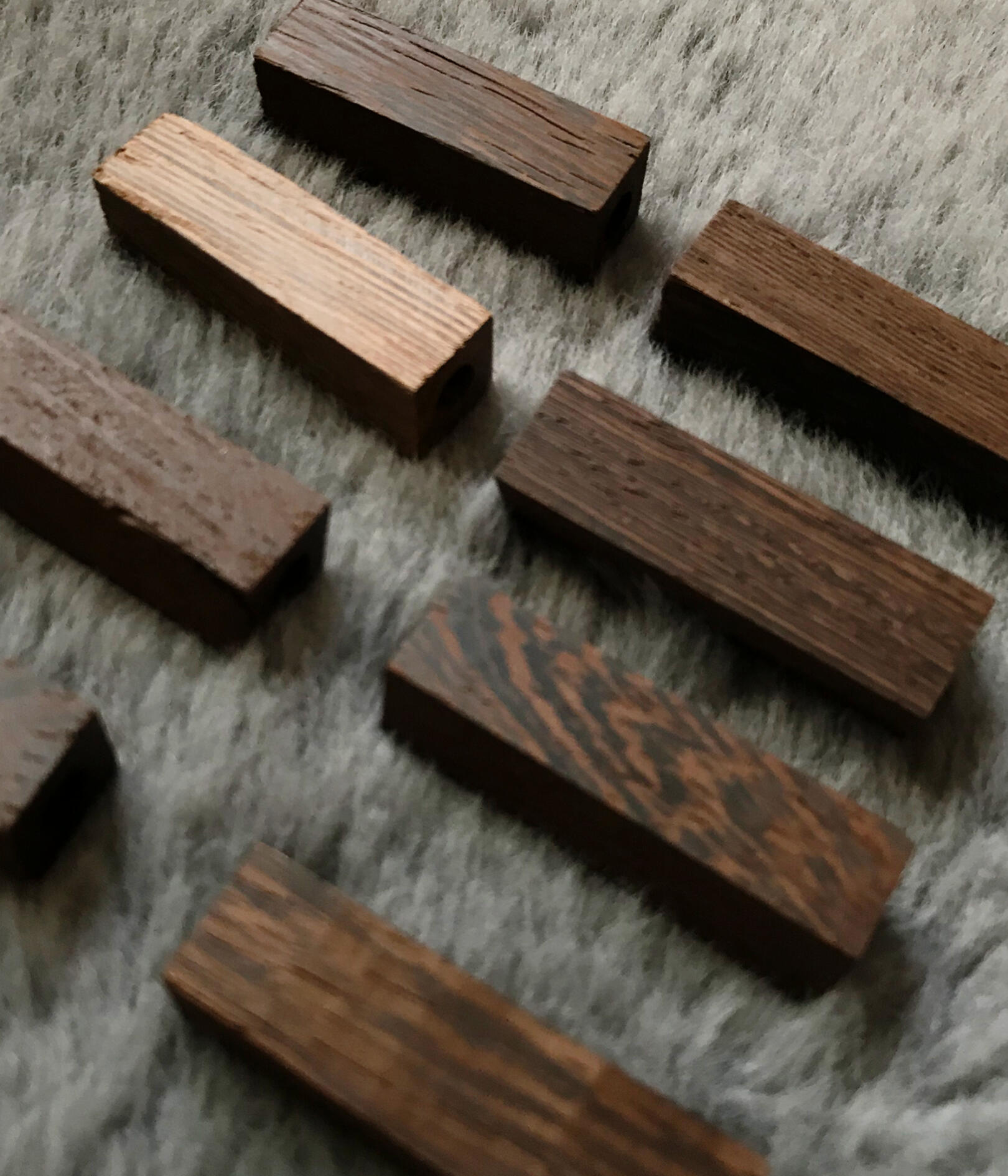 Selected Premium Wood
It's all about the grain! Solid hardwood standards of Ash, Oak, Walnut, Cherry are used. Lesser known wood like Paduak, Wenge, Milante, Purpleheart, Indian Rosewood, and Zebra can create beautiful interest. Acrylics are more difficult to be turned but are fun to add in every once in awhile.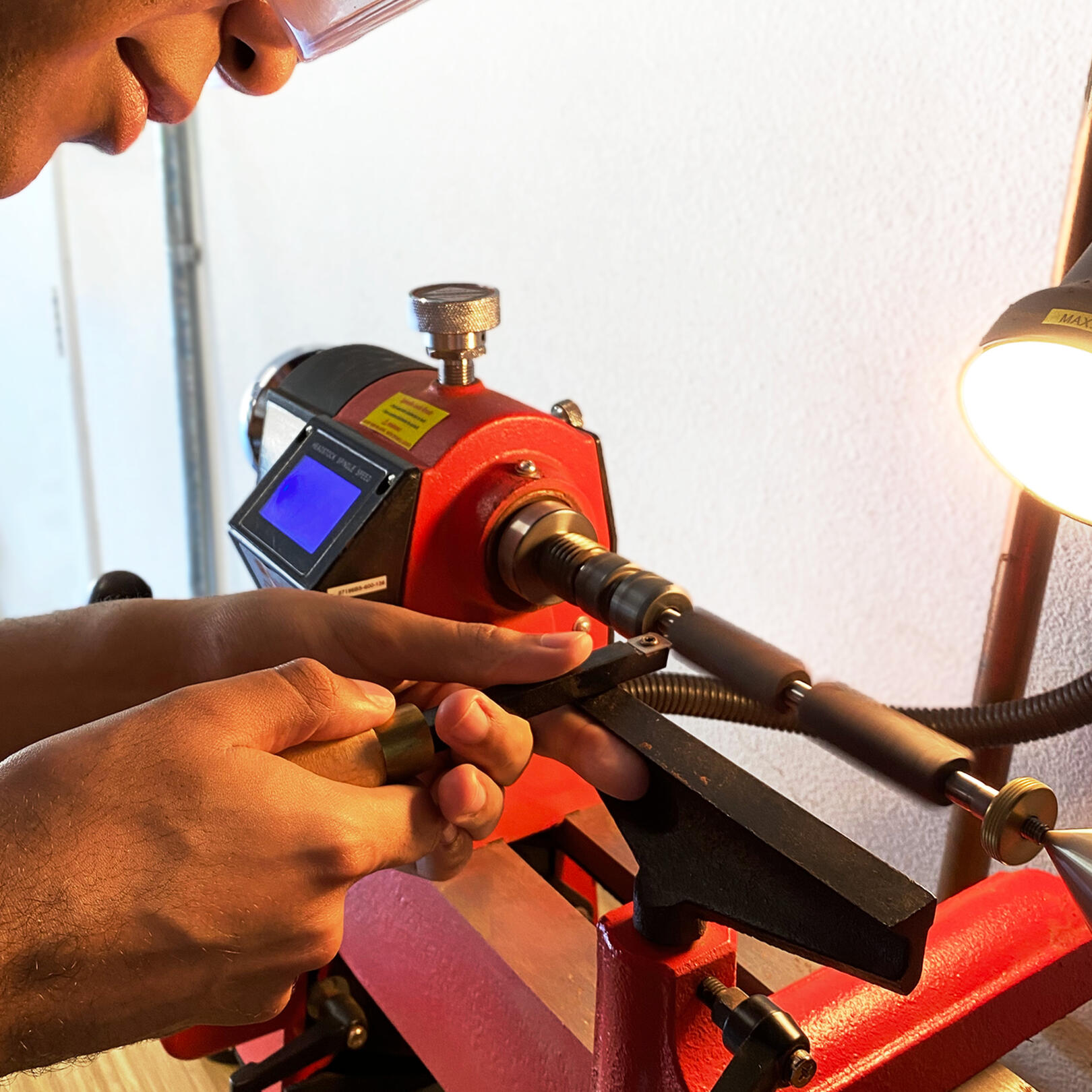 Hand-Turned To Perfection
This traditional almost lost art of removing bits and pieces of wood on a rotating machine takes time, precision and skill. Turning wood allows the artisan to delicately cut away and refine the wood to shape and customize each piece.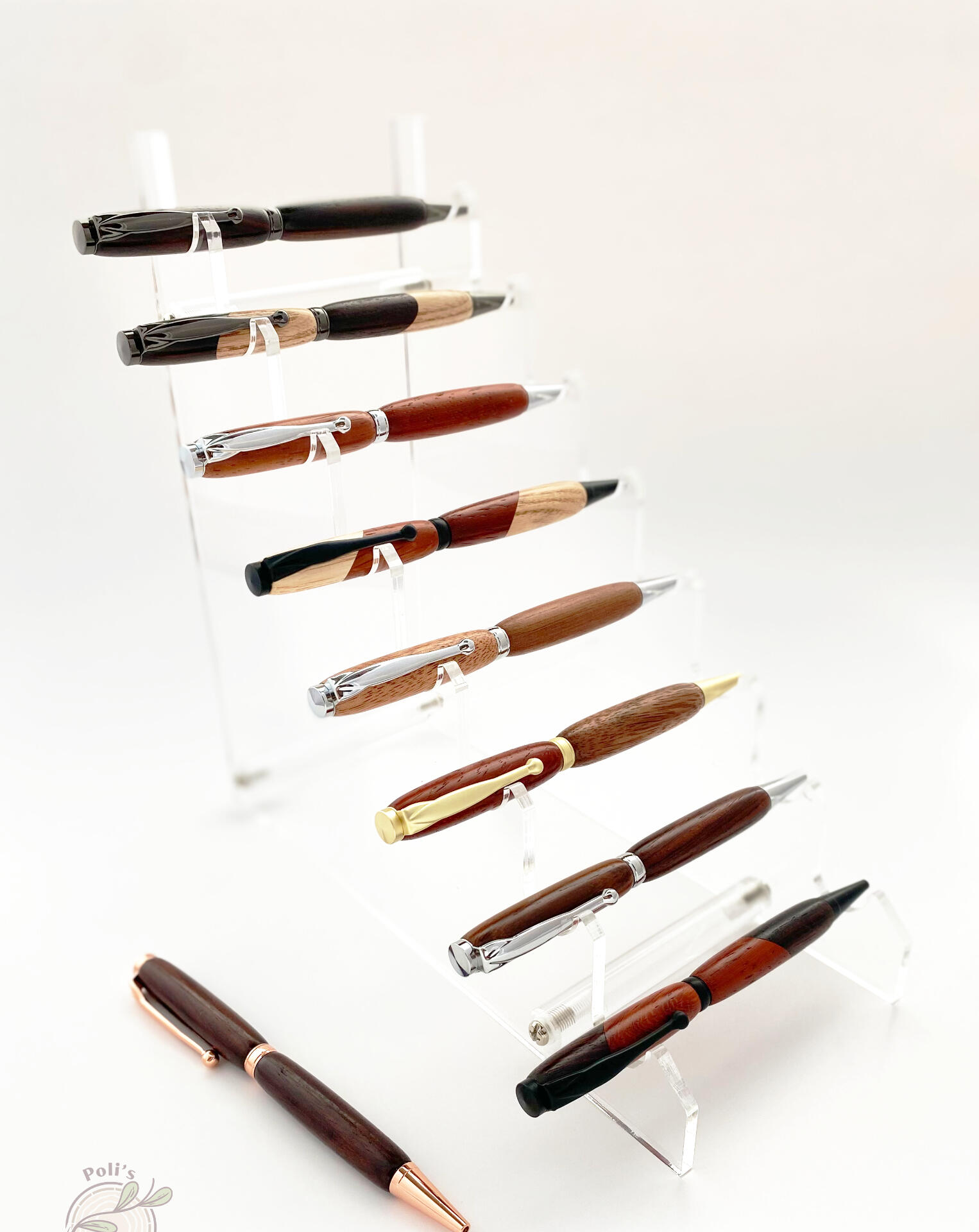 Parts Assembled
Each pen has both internal and external metal pieces that come in a variety of finishes. Gun metal, chrome, goldtone, and even black is used.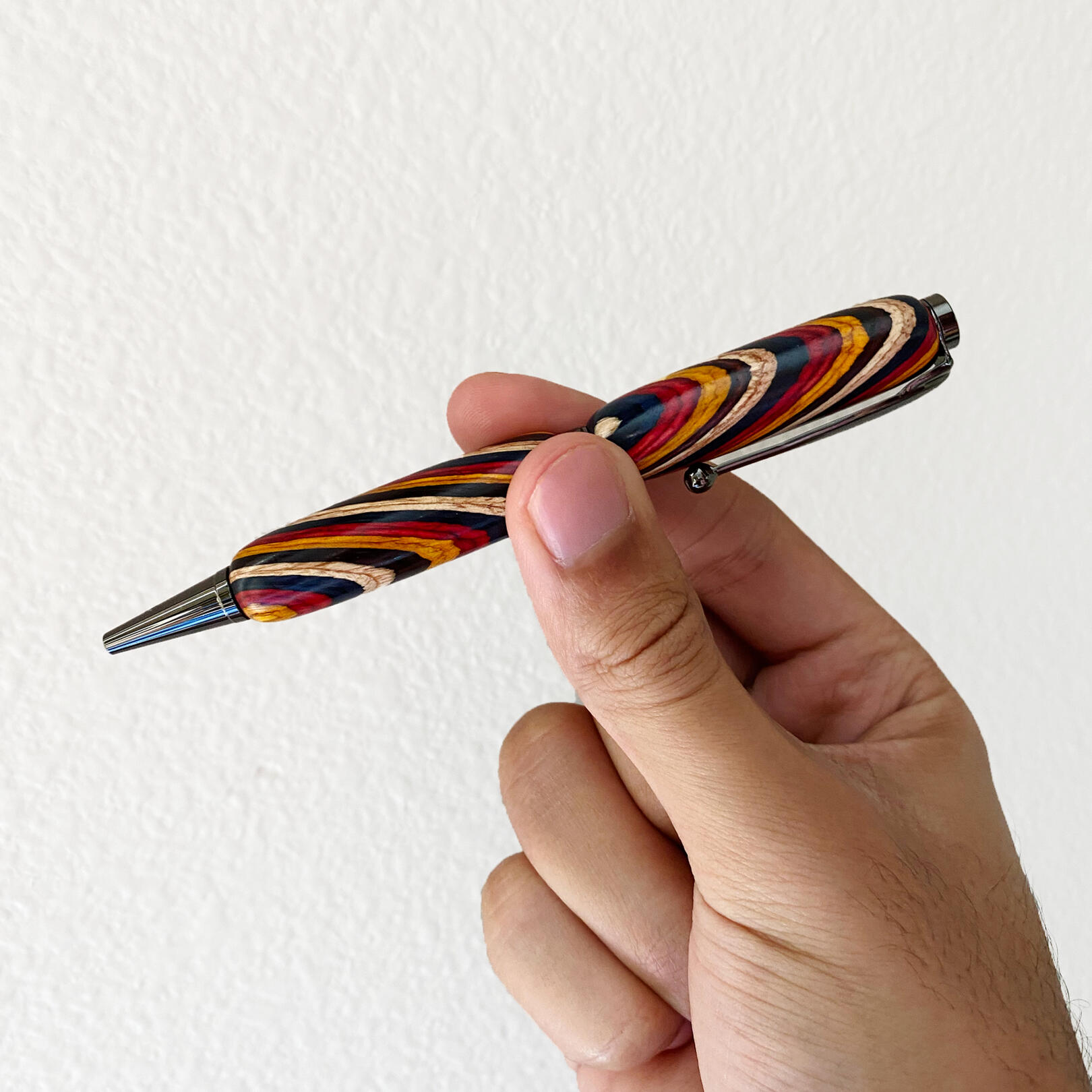 Polished & Finished
Because raw wood blocks are initially used in the early wood hand turned pen process, it must be finished with oil to provide long lasting beauty and longevity.
About Us
Poli's Woodcraft is a small family-run business showcasing the woodwork skills of Policarpo Despaigne.
Motivated, skilled, creative, and determined only scratches the surface of who Poli is. Poli has overcome a myriad of challenges resulting from Autism Spectrum Disorder (ASD) to become a wood artisan specializing in making hand turned pens. His interest in wood arts began in Wilmington, NC as a 13 year old at Kids Making It (KMI), a woodworking program that couples experienced woodworker volunteers with afterschool kids. He is forever grateful to Founder, Director Jimmy Pierce who coupled entrepreneurship skills, traditional wood artistry and mentorship.Check out KMI at https://www.kidsmakingit.org/Currently living in San Diego, California, he enjoys making these small hand turned wood pieces many give as gifts from his small, home woodshop.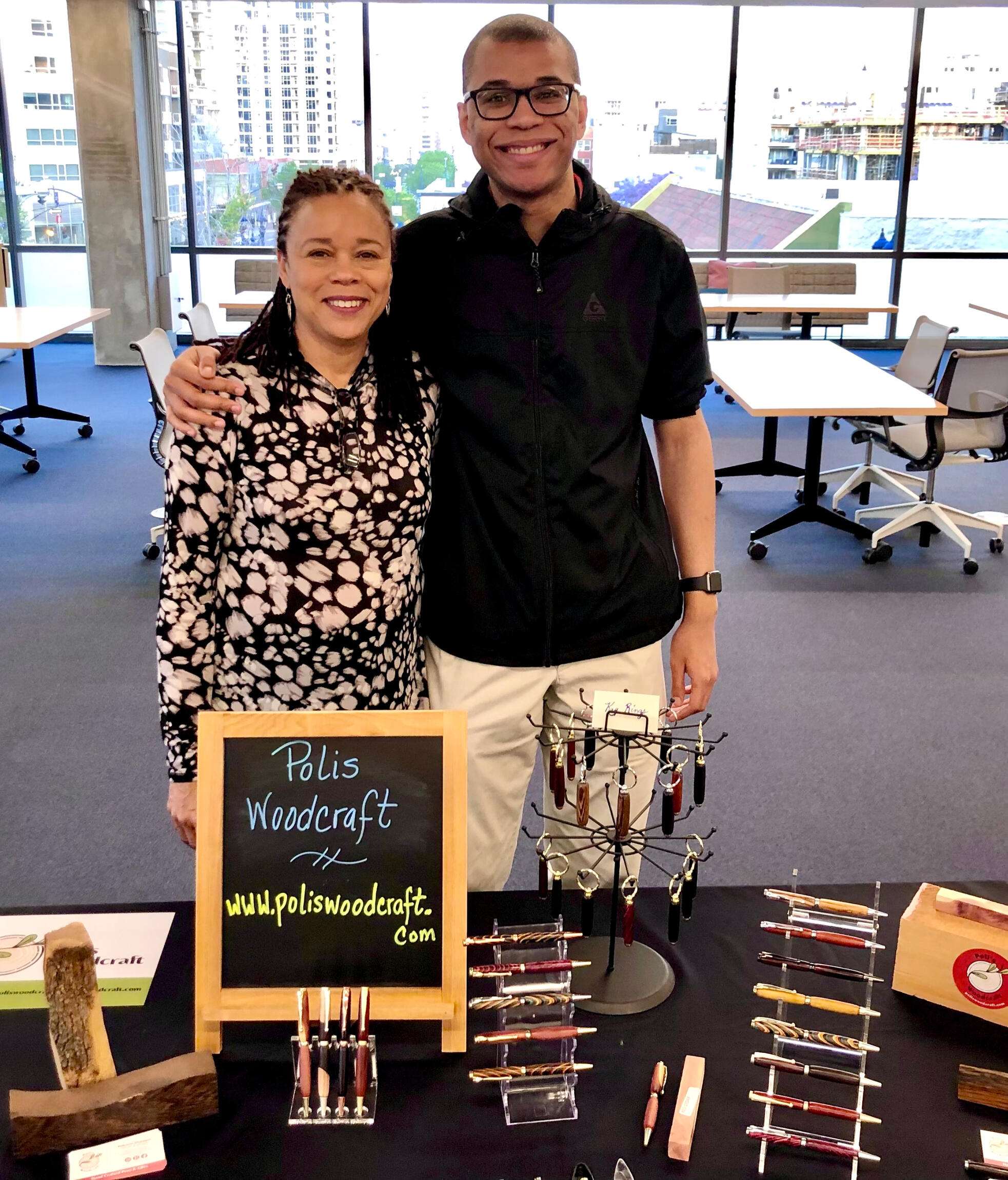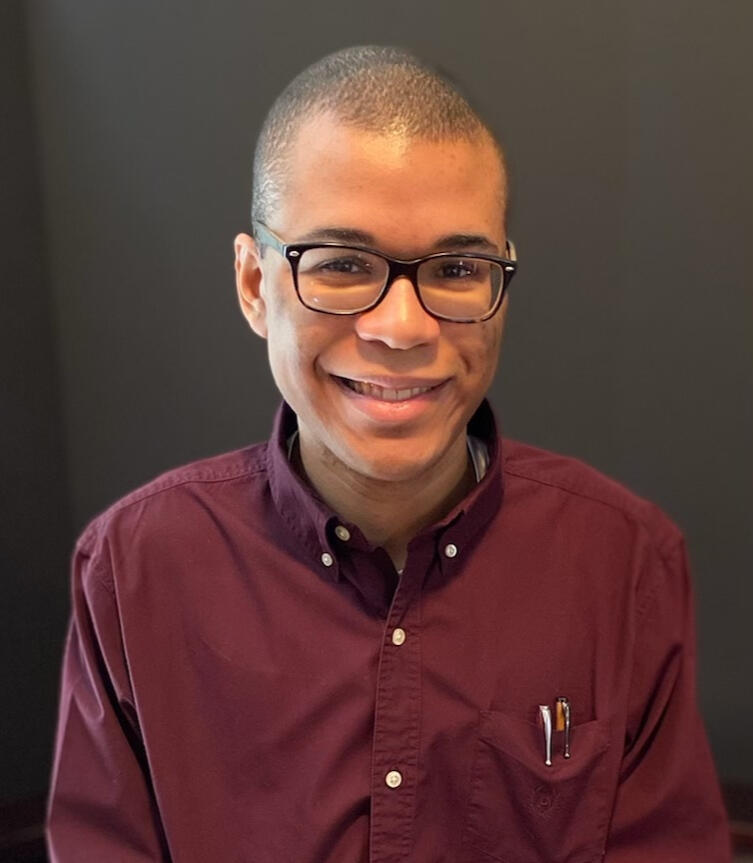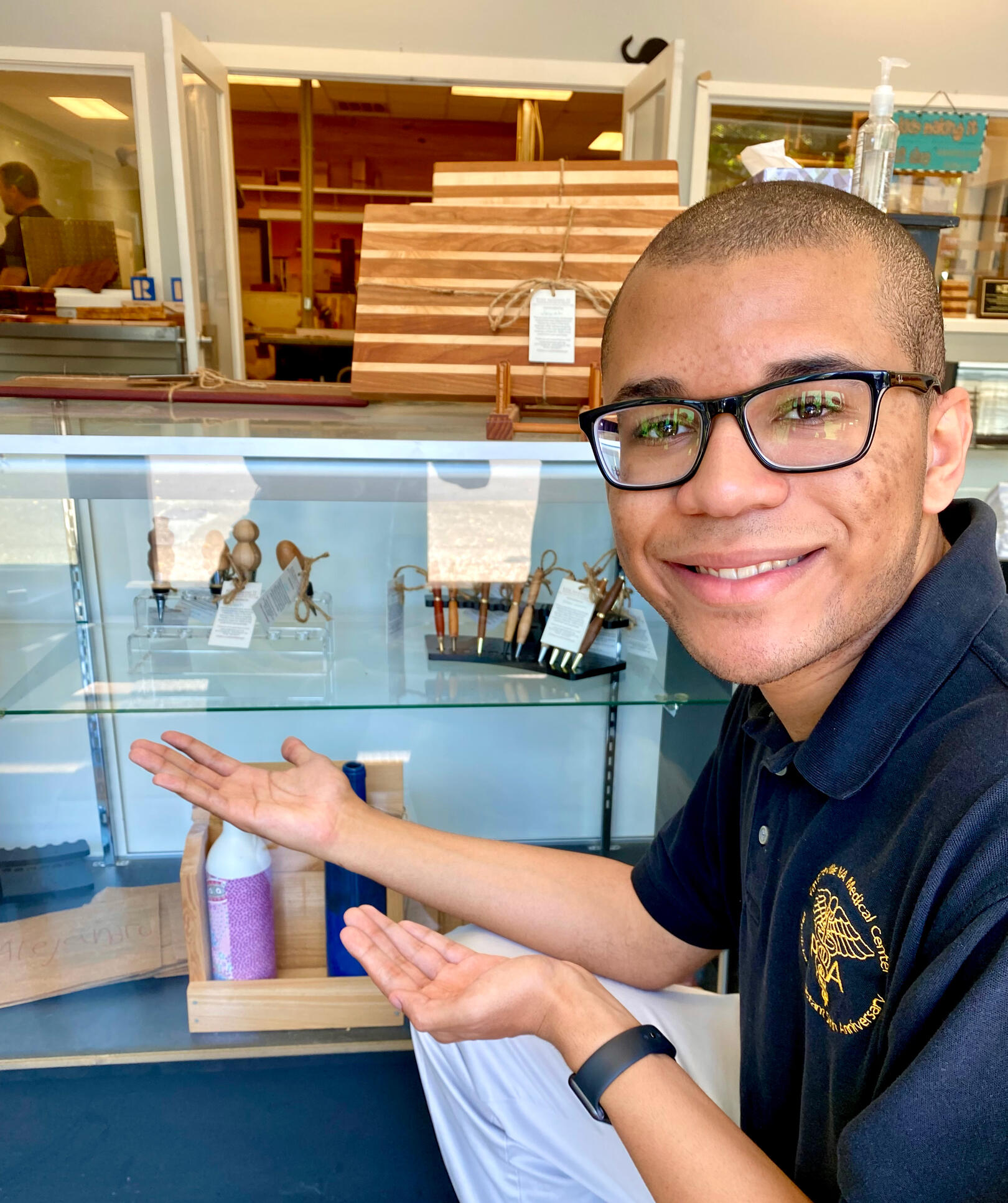 Upcoming Events 2022
Come see us in person! We will be vending Poli's wood creations at the following events and locations. Be sure to drop by and say hello.
| Event | Location | Date | Time |
| --- | --- | --- | --- |
| Traveling Artisans' Market | Omni La Costa Resort - Carlsbad, CA | Jan 23rd, 2022 | 5pm to 8PM |
Frequently Asked Questions
How are these pens made?
Poli uses a variety of exotic woods and acrylic material to make the pens. Each pen is turned on a hand lathe, shaped, buffed, polished, and then assembled together with metal parts.
How do you care for the pens?
To care for your wood pens, polish with wood furniture paste wax. Avoid solvent, abrasive chemicals and water. Keep dry & from extreme temperatures. We also advise that you avoid prolonged sun exposure to preserve the coloration.For the acrylic pens, rub with car or plastic polish. Let it haze over and buff with a microfiber cloth. Keep your pen away from water. Every pen uses refillable cross type ink cartridges.
How long has Poli been woodworking?
Poli has been working at his craft since 2013 - that's nearly a decade! He started woodworking when he was just 13 years old through the Kids Making It program in Wilmington, NC.
Where is your wood shop located?
We are located in sunny Southern California!
Can you customize pens / keychains? (ie: engraving)
No, we currently do not offer customization with our items.
Are the pens refillable? Where can I purchase ink cartridges?
Yes, each pen contains a standard sized black ballpoint ink cartridge. To change out the cartridge, simply twist the pen open to refill. The mini pen keychains are also refillable, you can purchase cartridges for minis here.Note: Equivalent refills for our standard sized pens are available at commercial stationary stores such as Staples, ask for: Cross #8518-4, Zebra #4C.
Can the pens be gift-wrapped or purchased with display cases?
Yes! We are able to gift-wrap and include a custom gift note with your order. Please be sure to add in a comment & message when placing an order through our Etsy. We currently have two types of display cases available for purchase for an additional fee.
Can you fulfill bulk orders?
We are currently capable of fulfilling smaller bulk orders that are between 15 - 50 items. We ask that you provide ample time for the order to be completed (at least 2-6 weeks) as each item takes hours to be made by hand. This processing time also depends on what items we already have available in stock.To discuss more details about your potential bulk order, please contact us at contact@poliswoodcraft.com or fill out our contact form below.
Can you fulfill rush orders?
No. Due to the nature of Poli's process and the amount of time it takes to make each pen by hand, we currently do not offer any rush order services. We ask for your patience as we are a micro-sized family run business.When ordering bulk, please note that depending on the amount of pens already in stock vs the amount that need to be made, it could take anywhere between 2-6 weeks to be fulfilled.If you need your order to arrive by a specific holiday or event date, we highly recommend ordering in advance because we cannot guarantee on-time delivery through USPS.
Contact Us
Inquiries can be made directly to contact@poliswoodcraft.com or through the form below.We operate during traditional business hours (Monday-Friday 8am - 5pm PST) and messages sent during the weekend may not be responded to until the next business day.Please allow up to 1-2 business days for a response from our team.
Thank you!
Your message has been sent. A member of our team will be in touch with you shortly. Please allow up to 1-2 business days for a response!